Our People
Since Camargue Chambers LLP was launched we have been entrusted to look after the investment, pension, protection, mortgage and estate planning requirements of more than eight thousand personal and professional clients throughout the UK. 
All of our Financial Advisers are Level 4 qualified and hold a strong combination of expert technical knowledge and industry awareness, as well as, a wealth of experience on financial planning requirements that you may have.
Through our Camargue Academy we are also training a new generation of financial advisers in partnership with the Quilter Financial Adviser school.
We work with clients who want long term relationships based on mutual respect and trust. Your circumstances may change over time and it is important  to ensure that your financial reality is reviewed on an ongoing basis and adjusted whenever necessary.
Below is a short biography for each of our colleagues together with their contact telephone number. For further contact details please see our "Contact Us" page. 
---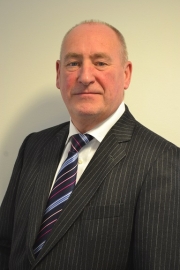 Brian Green, Senior Partner and Financial Adviser
Tel.
0161 747 4111
Email.
brian.greencamarguechambers.com
As a fully qualified Professional Adviser, with nearly 25 years experience in Financial Services, Brian and his dedicated administration and research team provide a Financial Planning and Wealth Management proposition to both private individuals and corporate clients.

Brian is fully committed to providing the best financial outcome for his clients together with exceptional customer servicing. Brian's clients have found him very willing to listen to their concerns and have no hesitation in offering referrals to their family and friends.

Brian's main sporting interest is Rugby Union and he has enjoyed following his beloved England team.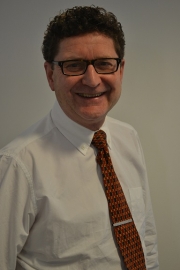 Richard Pepall, Senior Partner and Financial Adviser
Tel.
08450 514 964
Email.
richard.pepallcamarguechambers.com
Richard is the oldest Member of the Camargue team. He started his career in 1976 at the age of 26; not for nothing do colleagues and clients call him 'the older and wiser financial adviser'!

Very much a 'general practitioner' Richard advises clients in all area of their financial planning. As he and his clients have grown older, however, he has developed a wide knowledge of Inheritance Tax Planning. Within Camargue, colleagues often seek to utilise Richard's expertise in this important area.

Married with 2 daughters and 3 grandchildren, Richard lives and works in the Cheshire village of Pickmere. He is a keen Private Pilot and horse rider and an active member of the village Parish Council.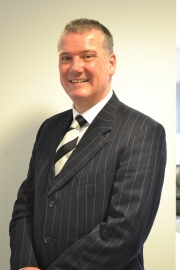 Andrew Jarvis, Financial Adviser
Tel.
03000 30 99 01
Email.
andrew.jarviscamarguechambers.com
Andrew is fully qualified across all advice areas. He specialises in mortgages yet has significant experience in pensions and investments. Since joining the industry as a graduate in 1988 Andrew has completed an MBA at Manchester Business School. Andrew has built his client base advising both corporate and personal clients. Andrew adopts a holistic approach to financial planning with the emphasis on understanding the client's needs.

Andrew graduated in Italian, German and Politics from Sheffield Hallam in 1986. A keen cricketer and golfer, he lives near Macclesfield with his partner Jo and daughter Charlotte. Interested in Art, Andrew and Jo are regular attendees at the Venice Biennale.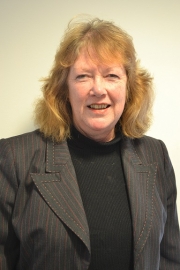 Anne Mountfort, Financial Adviser
Tel.
01706 818 442
Email.
anne.mountfortcamarguechambers.com
Anne's guiding principle in her practice as a Financial Consultant has been to sustain long-term relationships with her clients; many of whom have been taking her advice for over 20 years. This means that Anne can be sure the advice she gives achieves the best outcome for the client and when their circumstances change Anne can help them to deal with those changes.

As a former teacher Anne has developed expertise in dealing with public-sector employees and this is a big proportion of her client base. Anne's happy clients recommend her to others in their situation. Many of her clients are women who often find it easier to confide their financial objectives to another woman.

In her spare time Anne gardens in the adverse circumstances at 1100 feet in the Pennines, walks the dog on the moors and reads fiction and history.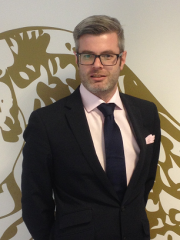 Ross Wyllie, Protection Adviser
Tel.
03000 30 99 01
Email.
ross.wylliecamarguechambers.com
Ross has been with Camargue Chambers since we began back in 2011 and has worked in Financial Services for the last 12 years. He has a broad experience in dealing with High Net Worth Individuals from a personal and business perspective.

Ross' main mantra is to add value to his clients' lives by using his own chosen expertise in protection and also by calling in the appropriate expertise from within the firm. Ross will go that extra mile to make sure he finds every way possible to add value.

Over the last 12 years Ross has built up a good network of trusted associated businesses so that when there is something that falls outside of our remit then it is very likely Ross knows who would be best to help a client in that particular specialist area.

As an avid golfer he is always very open to a game of golf at any opportunity being the very sociable and outgoing chap that he is.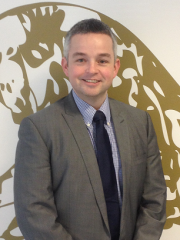 Joel Wood, Business Protection Specialist
Tel.
03000 30 99 01
Email.
joel.woodcamarguechambers.com
A Diploma-qualified Financial Consultant with almost ten years' industry experience, Joel works with individuals and business-owners to deliver highly individualised and practical financial solutions.

His ability to form long-term professional relationships derives from his ability to get to the root of his clients' goals and then focus on delivering exceptional outcomes.

A plain-speaking and attentive financial planner, Joel brings a refreshingly clear approach to financial services.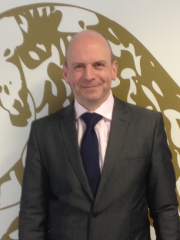 Ian Hulmes, Financial Adviser
Tel.
03000 30 99 01
Email.
ian.hulmescamarguechambers.com
Ian started his career in 1989 with Refuge Assurance as a Financial Adviser and was responsible for providing financial advice to clients. He joined Royal London Insurance in 1991, again as a Financial Consultant, where he was involved in more complex financial advice.

In 2003 Ian joined HBOS in the bancassurance market place and enjoyed a further 9 years helping customers to save money, make money, avoid tax and protect their assets and family. Since then Ian has worked as a Planner Manager at Nationwide Building Society and has now joined Camargue Chambers LLP.

Ian has witnessed the number of qualified advisers fall from in excess of 200,000 in 1989 to approximately 22,000. With far fewer advisers servicing the same number of customers and the onset of the Retail distribution Review (RDR) from 1st January 2013 which put an end to the previous "commission based" industry, Ian feels that there has never been a more vital time to help clients with their Financial Planning needs and to find out: what's important about money to them?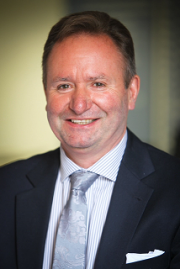 Brian Ashton, Financial Adviser
Tel.
03000 30 99 01
Email.
brian.ashtoncamarguechambers.com
Brian has been in the financial services industry for 27 years and prides himself on providing excellent ongoing service to his clients.

He is often recommended by his clients to their friends, family and work colleagues due to the excellent service that he provides.

Brian covers the whole spectrum of financial advice and offers his clients a free, no obligation first meeting which is based on getting to know each other and discussing their aspirations and needs.

Brian can be often seen riding his bike around the country lanes near his home to keep himself fit, or indeed attending to his garden and enjoying the company of his wife Jeannette.

Tom Heaword, Mortgage & Protection Adviser
Tel.
03000 30 99 01
Mobile.
07969 748921
Email.
tom.heawordcamarguechambers.com
After graduating from the University of Leeds with a degree in Business Management in 2012, Tom joined Goldman Sachs as an operations analyst where he began his career in Financial Services. More recently, Tom has moved away from investment banking and in to the world of Financial Advice. Tom is currently a Mortgage & Protection Adviser and is studying towards becoming a fully qualified Financial Adviser. Tom enjoys using his knowledge to have a positive impact on the financial well-being of all his clients.
In his spare time Tom can be found cycling his road bike around Cheshire's country lanes, or maybe further afield if he is feeling particularly fit or is training for a sportive or race!

Susan Goodwin Cert CII, FPPS Chartered Financial Planner, Technical Services Manager
Tel.
03000 30 99 01
Email.
susan.goodwincamarguechambers.com
Susan is a Chartered Financial Planner and a member of the Chartered Institute of Insurance Fellowship. She has worked in Financial Services for over 20 years including Administrator, Underwriter, Financial Adviser, Paraplanner, Compliance Officer and Technical Support before joining Camargue Chambers as Technical Services Manager in April 2014.
Susan keeps herself up to date with current legislation and technical issues. She works with the upmost professionalism and respect for the people that she is working for and with and provides valuable administrative and full technical assistance and training to all her colleagues in the firm.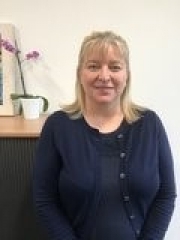 Angela Nicholls, Administrator
Tel.
03000 309901
Email.
angela.nichollscamarguechambers.com
Angela joined Camargue Chambers in June 2019. Angela works alongside Susan, providing back office support to all her colleagues in the firm. Angela has worked in the Financial Services industry for over 2 years and is keen to continue to build a career within Financial Services.
Previously Angela has experience in the Banking and Invoice Discounting industry. Outside of the office Angela likes to read, and spends most of her weekends walking her Cotonoodle with her Husband and Daughter. Angela also volunteers at St Mary's NICUI in her spare time, and has been involved in a number of fundraising events in aid of the NICUI department.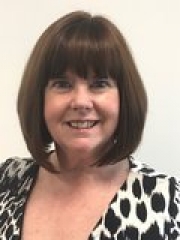 Caroline Singh-Bhaker, Paraplanner
Tel.
03000 309901
Email.
caroline.singh-bhakercamarguechambers.com
Caroline has over 25 years' experience in Financial Services and has worked for some of the biggest names in the industry including Barclays, GE Capital and Royal London. Caroline made the move to the IFA sector in 2009 when she joined an Independent IFA firm in Cheadle as a Practice Manager. This gave Caroline first-hand experience of the demands of a busy IFA office with regards to FCA regulatory requirements, pre and post-sale administration and report writing.
Caroline has strong contacts with providers such as Prudential, Royal London, Standard Life and Canada Life and recently joined us after a brief spell with Lighthouse Financial Services.
Outside of work Caroline likes to take long walks in the Peak District at weekends and enjoys spending time with family and friends.